Oakville Academy of Music offers Private In-Home Guitar Lessons for children age 6 an up
Oakville Academy of Music offers private one on one guitar lessons in the comfort of your own home in Oakville.  When you finally get home for the day you can stay home and let our guitar teachers come to you.  In home guitar lessons are for children age 6 and up or adults of all ages and levels.  We recommend that younger children (age 4-5) take lessons at our professional music school at 1026 Speers Rd.
Trying to decide if in home lessons are for you? Learn more here: In-Home Music Lessons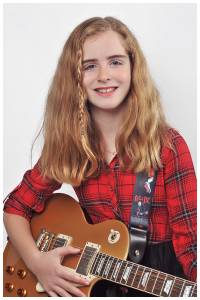 Truly Local Guitar Lessons in Oakville
Most In-home guitar lesson providers are just referral services.   Customer service is usually online and it can be difficult to reach someone for help.   Oakville Academy of Music has been at 1026 Speers Rd for over 25 years.  There is a professional office administrator available seven days a week.  You can stop by, call, text, email, or Facebook message and we'll be there to help when you need it.
Ready to start? You have nothing to lose.
IT'S EASY TO TAKE THE FIRST STEP
Sign up is easy and parent-friendly, with helpful staff at the front desk seven days a week to serve you. Because we only offer lessons on a month-to-month basis, there are no large upfront payments, no complicated contracts, no annual material or performance fees, and no semester minimums.
Lessons are first come, first serve, so contact us today to arrange your first lesson!
PRICING
In-Home Music Lessons
$40.00 / 30 minutes
$80.00 / 60 minutes (Recommended for the serious student)
Lessons are available seven days a week as early as 9:00 am to as late as 9:00 pm, and scheduled once a week.
Monday – Thursday 9:00am – 9:00pm
Friday 9:00am – 7:30pm
Saturday 9:00am – 4:00pm
Sunday 10:00am – 2:00pm
A one-time registration fee is $25 (due only at time of registration)
Music lessons are HST exempt
Fees must be paid by auto debit or pre-authorized credit card at time of registration
Interested in a different instrument?
We offer a wide variety of instruments to choose from: