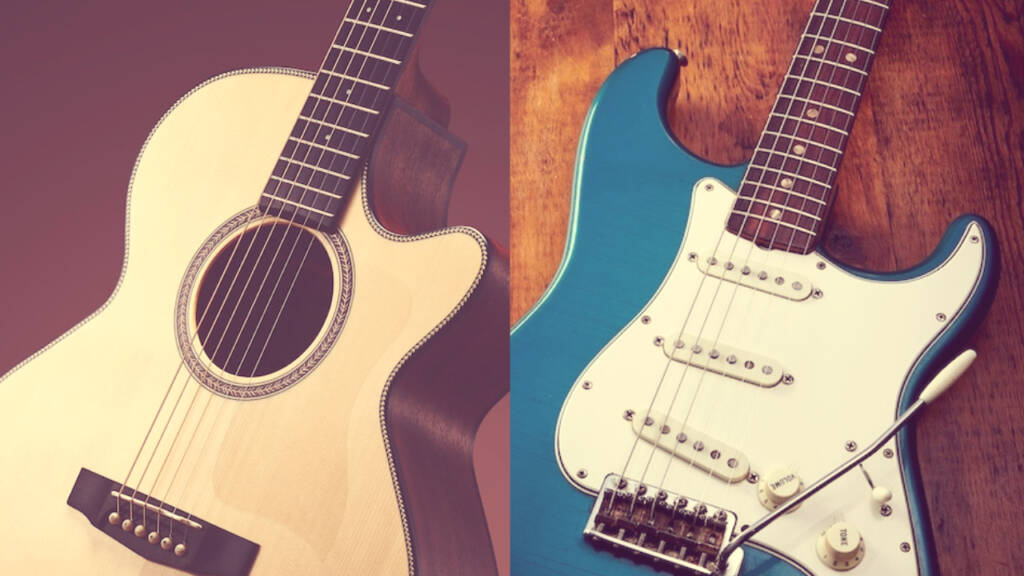 Electric or Acoustic for beginner guitar lessons?
Your children are just starting their guitar lessons.  They're super excited, and so are you but you're not sure whether they should have an electric or an acoustic guitar to start with.   This is a very popular question, and the answer will depend on a few factors.  This is not meant to be an exhaustive study.  It's to help out the parents who are signing their children up for guitar lessons In Oakville and are looking for a bit of guidance.
Let's start by saying that either is fine for learning.  They are very similar in the way they are played.  Both types of guitars have 6 strings, they are tuned the same, and the notes are all in the same place.  Most guitar players own and play both depending on the style of music at the time.
So, what are the differences between acoustic and electric guitars?
An acoustic guitar is exactly that, acoustic.  This means that you do not need an electric amplifier to boost the sound.  The music is amplified through the sound hole.  The guitar vibrates when you pluck the strings and the sound escapes through the hole on the front.  Because there is no need for an amplifier the acoustic guitar is more portable and easier to carry to your lesson and from room to room.  They are often less expensive for starter instruments which can be good if you're not sure if your children are going to stick with the lessons.  Some people feel that acoustic guitars are too big for younger students however there a many size options starting as small as ¼ the size of a regular acoustic.  They also offer small classical guitars with nylon strings.  These are easier for young children to play and are less painful on their little fingers.
Electric guitars use electricity to amplify the sound.  When you pluck the strings, the vibration is captured using a magnetic pickup.  The pickup converts the vibrations into electrical frequencies and sends them to an amplifier to boost the signal.  The electric guitar needs an amplifier which can make it a little harder to transport to and from your lessons.  You will also need to buy the guitar, amplifier, and cable which can be more expensive to start out.
While both guitar types are fine, we feel that most beginners should start on an acoustic guitar for these reasons:
They can be more cost effective for the beginner student.

They are more portable

You can get nylon strings which are easier on young beginners' small hands.

Most young beginners are not particular about the type of guitar they want. They're usually just excited to start their guitar lessons.
This recommendation is very general and if your child is begging you for an electric guitar, it's perfectly fine to start them on one.  The thing that matters the most is that they are inspired to learn and take guitar lessons.
Have you signed up for guitar lessons in Oakville yet?  Reach out today to get started!