The Musical Ladder System
Trophies, certificates and award wristbands to celebrate achievement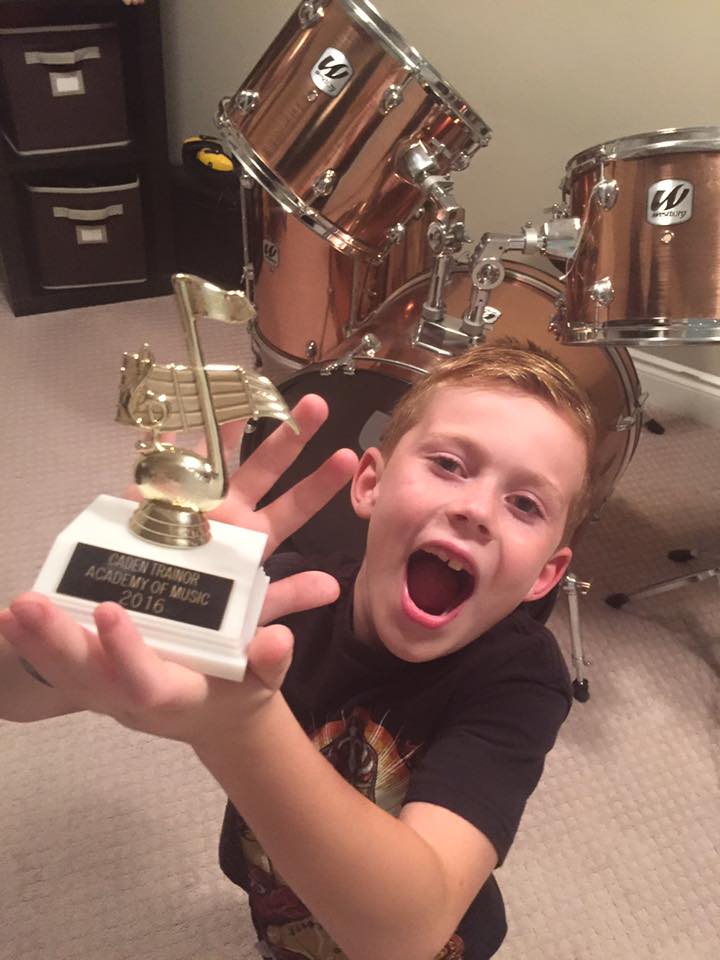 We are the only music school in Oakville Ontario that uses the Musical Ladder System.  Do other schools offer trophies and certificates?  A few. But none of them inspire their students by giving them full colour, really cool "Musical Ladder" wristbands that they can show off to their friends. The Musical Ladder is our unique method of music education that you can only get here.
What is the Musical Ladder System?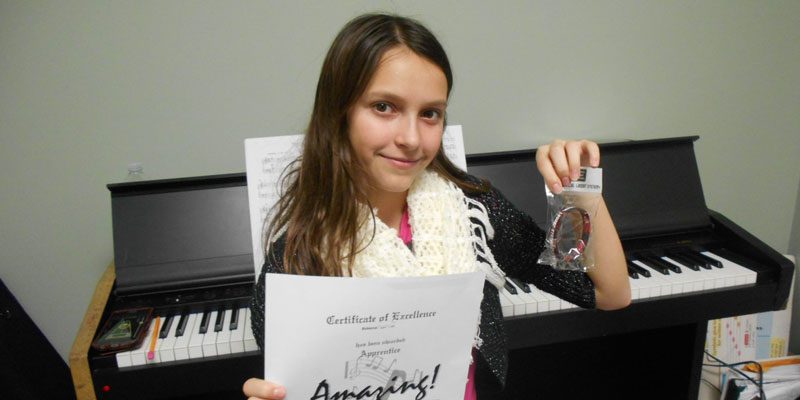 Similar to karate belt tests, every 90 days or so students have a test with their music teacher. Once they pass, they receive really cool colour wristbands with the name of the level they passed. They also get a certificate of achievement, and customized trophies at certain levels.  We have found that students get very excited when they have a test coming up and work extremely hard to prepare for it.  This makes for proud parents, happy teachers and excited students, everybody wins!
The Music Ladder tests are a great way to encourage students to practice and work on music theory, technique and much more!
Ready to start? You have nothing to lose.
IT'S EASY TO TAKE THE FIRST STEP
Sign up is easy and parent-friendly, with helpful staff at the front desk seven days a week to serve you. Because we only offer lessons on a month-to-month basis, there are no large upfront payments, no complicated contracts, no annual material or performance fees, and no semester minimums.
Lessons are first come, first serve, so contact us today to arrange your first lesson!
PRICING
$36.00 / 30 minutes
$72.00 / 60 minutes (Recommended for the serious student)
Lessons are available seven days a week as early as 9:00 am to as late as 9:00 pm, and scheduled once a week.
Monday – Thursday 9:00am – 9:00pm
Friday 9:00am – 7:30pm
Saturday 9:00am – 4:00pm
Sunday 10:00am – 2:00pm
A one-time registration fee is $25 (due only at time of registration)
Music lessons are HST exempt
Fees must be paid by auto debit or pre-authorized credit card at time of registration
Interested in a different instrument?
We offer a wider variety of instruments to choose from: