The Academy of Music offers Piano Lessons in Oakville for children and adults of all ages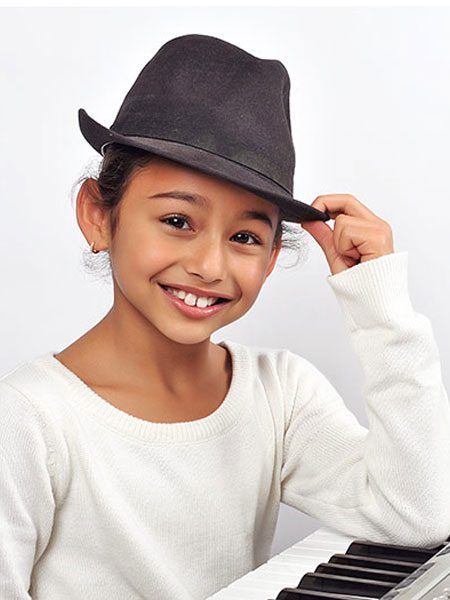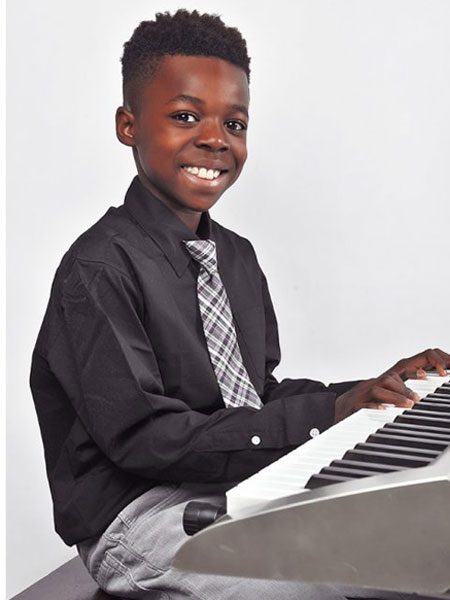 Overview
(For ages 4 and up)
Introducing piano lessons to your children is one of the best things you can do for them!  There are countless studies that prove the value of learning music for young children.  The Academy of Music offers private piano lessons in Oakville for children age 4 and up or adults of all ages and levels from beginners, to intermediate & advanced. Children as young a 5 and 6 would start in our piano lessons for young beginners program.
While it is very important to learn proper piano technique it is also important for students to have to have fun in their piano lessons. This is what our university and Royal Conservatory of Music trained piano teachers strive for in every lesson.
Convenient after school and Weekend times available 7 Days a Week!
Private Piano lessons Oakville for kids can start at age 4, because piano is the basic foundation of music, it is also the best instrument to start on. A good working knowledge of the piano can be transferred onto other instruments easily.
We have students who want to play just for fun and students who excel with the Royal Conservatory of Music curriculum.  Learn more about the Royal Conservatory of Music piano exams.
Our one-on-one private lessons mean that the teacher can focus on the individual learning style of each student. Private lessons also mean that they are able to learn the type of music they enjoy the most.  Private piano lessons gives the teacher the opportunity to focus all of their attention on one student at a time.
Piano Lessons for Children Age 6 and up
Our piano lessons for kids age 6 and up generally start in a method book designed to teach children how to read music, develop proper technique, and play songs that are engaging and fun. Students will follow a structured program that also allows for songs they really want to learn. Many of our students learn their favorite pop songs from current artists as well as music from Disney movies and Broadway shows, in addition to the music in their method books.
Learn more about our piano lessons for children
Piano Lessons for Young Beginners age 4-5
Our fun and engaging piano program for young children was designed with the young beginner in mind. Students learn the fundamentals of music while at the same time learning how to play the piano. The "My First Piano Adventure" program incorporates elements of piano playing, reading, and writing in a way that is fun and accessible to early beginners.
Learn more about our piano lessons for young beginners
Adult Piano Lessons in Oakville
Our years of experience teaching adult piano has taught us that adults often have different need that children.  Issues like lesson scheduling and practice time present challenges.  That's why we offer lessons 7 days a week as early as 9:00 a.m. to as late as 9:00 p.m.  The Academy of Music has taught hundreds of adults since 1994!
Walk through our school and you will find students of all ages learning the piano.  More adults are taking lessons now that ever before.
Learn more about adult piano lessons
In Home Piano Lessons in Oakville
Oakville Academy of Music offers private one on one piano lessons in the comfort of your own home.  Save time and money by not having to drive to the music school.  In home lessons are for children age 6 and up or adults of all ages and levels.
Learn more about our In Home Piano Lessons
How to get the Most out of Your Piano Lessons
Ready to start piano lessons?  Here are a few great things to help you get the most out of your lessons at the Oakville Academy of Music.  Having taught music to thousands of students since 1994 we have learned a few things about getting the most out of your lessons.
1. Start piano at the right age
Choosing the best age to start is very important to the success of your little piano student.  While adults can start anytime we recommend that children start no younger than 4.  Most children age 6 and up are ready to start regular private piano lessons while children under 6 years should be taught using a preschool piano program.  Many of our piano teachers use My First Piano Adventure for the little ones
2. Take Lessons from Qualified and Caring Teachers
Learning is not just a matter of having a qualified piano teacher but also having a teacher who truly cares.  Here at the Oakville Academy of Music we are dedicated to hiring piano teachers with warm personalities that will get to know you and your family on a personal level.  The teacher's goal is always to help you or your children achieve your musical aspirations and provide a positive and encouraging atmosphere.
3. Use a recognized piano method

It's very important to learn how to play the piano in a logical manner.  This means starting with the basics and following a proven method.  A few of the popular methods that our piano teachers prefer are Faber Piano Adventures, Alfred piano methods, and the Royal Conservatory of Music.  Although these are more popular programs there are many more available whether you want to learn classical, jazz, pop, or any other style of piano.  Our teachers will work you and your family to choose the right program for you and your musical goals.
4. Celebrate Musical Achievement
One of the best ways to improve any skill is to constantly set and achieve goals.  This is no different in your piano lessons.  Here at the Oakville Academy of Music we have many opportunities for our students to set goals in their lessons.  There are a minimum of two optional recitals every year, RCM examinations for our classical students, and our exclusive Musical Ladder System for every student.
5. Practice Piano Everyday
Learning how to play the piano well takes more than simply attending your piano lessons.  You need to develop a regular practice schedule which means you should try to play every day if you can. It's much better to practice a few minutes a day every day than trying to cram 2 hours in the day before your piano lesson.  People develop skills gradually over time so a consistent and regular routine will be the key to your success in music.  I know it can be a challenge to play every single day so you can give yourself a break if miss a day here and there .  Just try to remember that consistency is the key to success.  You should try to create a daily practice schedule and keep to it the best you can.  This will definitely help you get more out of your piano lessons here at the Oakville Academy of Music.
6. Be Patient
It takes time to develop any skill and piano playing is no different.  Most of the musicians that you listen to have been playing for may years.  Nobody starts as an expert piano player.   New music lessons are always a challenge.  Working through these challenges and developing your technique over time is the key to mastering music.  Be patient, it's worth it!
7.  Keep a music lesson dictation book
It's very helpful in your piano lessons to  use a practice journal.  This will help you keep track of the songs or scales you're working on, teacher tips, and practice schedule.   You can review it daily when you sit down to practice the piano and bring it to your weekly lessons to keep it up to date.
Looking for a piano tuner?
Need your piano tuned? We recommend Concert Pitch Piano Tuners.  Beyond being simply tuners, their piano technicians are properly qualified, professional and experienced experts thoroughly trained in all aspects of upright/grand piano tuning, instrument regulation & voicing, repairing and replacing of all mechanisms, structural repair & rebuilding, and humidity control installation.
Ready to start? You have nothing to lose.
IT'S EASY TO TAKE THE FIRST STEP
Sign up is easy and parent-friendly, with helpful staff at the front desk seven days a week to serve you. Because we only offer lessons on a month-to-month basis, there are no large upfront payments, no complicated contracts, no annual material or performance fees, and no semester minimums.
Lessons are first come, first serve, so contact us today to arrange your first lesson!
PRICING
$36.00 / 30 minutes
$72.00 / 60 minutes (Recommended for the serious student)
Lessons are available seven days a week as early as 9:00 am to as late as 9:00 pm, and scheduled once a week.
Monday – Thursday 9:00am – 9:00pm
Friday 9:00am – 7:30pm
Saturday 9:00am – 4:00pm
Sunday 10:00am – 2:00pm
A one-time registration fee is $25 (due only at time of registration)
Music lessons are HST exempt
Fees must be paid by auto debit or pre-authorized credit card at time of registration
Interested in a different instrument?
We offer a wide variety of instruments to choose from: