Music Lessons for Popular Instruments
Why The Academy of Music is Oakville's #1 choice for music lessons
Since 1994 the Academy of Music has been a leader in music education having taught thousands of students from young children though to adults in Oakville Ontario.  You can take private music lessons on piano,  guitar,  voice,  violin,  ukulele,  drums,  saxophone,  clarinet, and flute at our convenient location at Speers Rd and Fourth Line.
In person and on-line lessons available!
Music Lessons:
We teach Piano, Guitar, Voice, Violin, Drums, Ukulele, Saxophone, Clarinet & Flute
Oakville's Favourite Music School 4 Years running!
(Oakville Beaver Reader's Choice)
Hear What Our Parents & Students are Saying About The Academy of Music
The Academy of Music is very flexible, they helped me schedule all three of my lessons back to back. I love my teachers and I can tell that they really care about me too.
Why the Academy of Music? The Academy has always been flexible and accommodating. Helping me to fit in my two kids' four weekly music lessons into their already busy after school sports schedules. The staff and teachers at the Academy are always so polite and approachable. You know you've found the right school when your kids look forward to their music lessons and always leave with a great feeling of accomplishment.
After taking group piano lessons at a different music school for two years, we
decided to try the one-on-one approach prescribed by the Georgetown School of Music for our seven year old daughter, Amanda. We immediately heard a difference in Amanda's playing – she had a better understanding of notes and played more fluently. Her teacher is great at instilling confidence in her abilities and very pleasant to work with. While approaching the lessons in a fun way, Ella is also goal-oriented keen on helping Amanda to achieve RCM certification.
Frequently Asked Questions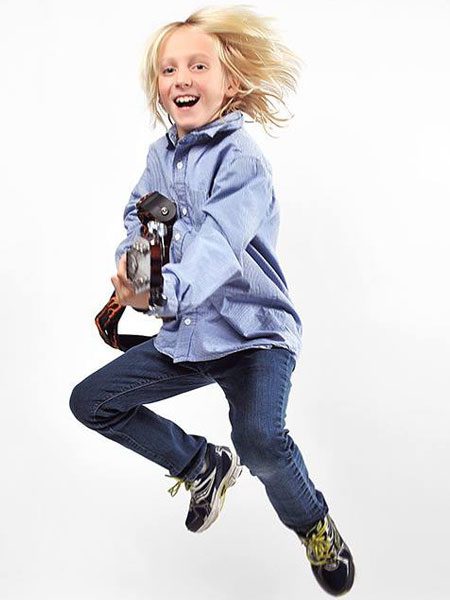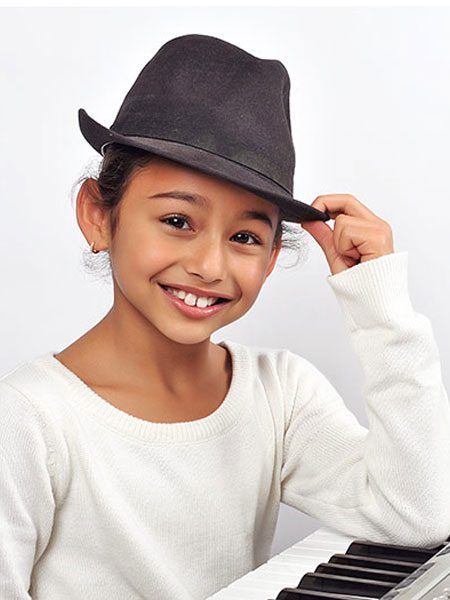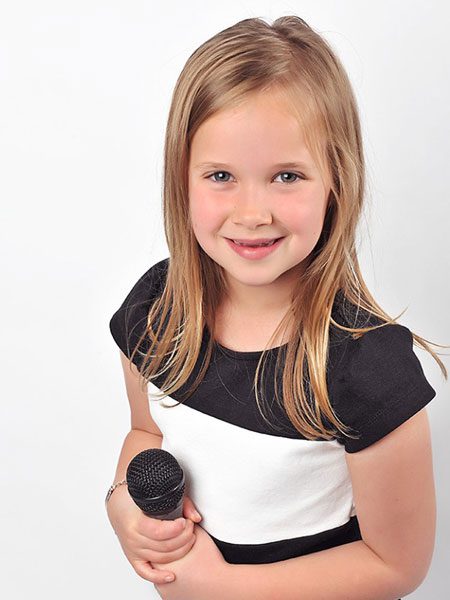 What Do You Learn in your Music Lessons?
That question is often asked by prospective students. Our teachers make it a priority to get to know you on a personal level and to become familiar with your personal musical needs and goals. We do not treat every student the same in terms of what and how we teach.
A seven year old having their first guitar lesson will have very different needs than a fifty seven year old taking up piano for the 2nd time after having had lessons as a child.
The main reason to choose the Academy as your music lesson provider is that we are sensitive to the fact that every student is an individual.
If you enroll here for lessons, we will work with you to make a plan that will fit your needs and musical preferences. At the first lesson your teacher will ask you about your favorite type of music, and set goals to help accomplish whatever musical aspirations you have for yourself or your child.
What styles of music do you teach?
We teach all styles from classical to rock, pop, jazz, country, and blues.
Are your instructors qualified?
Our teachers have received their education from prestigious institutions such as York University, Western University, Humber College, Mohawk College, and the University of Toronto. Many of our instructors have gone on performance tours of Canada and the US, and have over 25 years of professional performance and teaching experience. In addition to their teaching credentials, our teachers have warm personalities, are extremely friendly and strive to get to know each student and their parent on a personal level.
Private Piano Lessons:  Private Piano lessons for Children can start as early as age 6.  Piano is the basic foundation of music and it's the best instrument to start on.  We have students who are learning for fun and students who participate in Royal Conservatory exams.  We start private piano lessons at any age from age 5 onward and our.  Our one-on-one private piano lessons mean that the teacher can focus all of their attention on the individual learning style of each student.  Adults can start piano lessons at any age.  Adult programs are tailored to each student.  Many adults prefer to learn pop, jazz, or gospel music in their lessons. Learn more about our piano lessons.
Piano classes for Young Beginners: Our fun and engaging piano lessons for young children are perfect for your 4 and 5 year old!  Your children will learn the fundamentals of music while at the same time learning how to play the piano. This is done with the use of games, fun songs, and music related activities. Learn more about our piano classes for young beginners.
Guitar Lessons: Our guitar methods combine the stability of traditional guitar lessons with the fun of playing  music you love.  While our programs are designed to teach you how to read music, play chords, and understand music theory we also incorporate fun songs that you really want to learn. This combined approach helps keep you motivated from your very first guitar lesson. Learn more about our guitar lessons.
Voice Lessons:  Our voice teachers primarily focus on popular music. If you have always wanted to be a better rock, pop, country, jazz, gospel or R&B singer, then we have the right voice teachers for you. Voice students spend time each week doing physical exercises to improve their vocal range, ear training, breath control, vibrato, tone production, enunciation and more. All voice students set goals with their teacher to work on sounding like their favourite recording artists, or if they prefer, to develop their own unique voice.  Learn more about our voice lessons.
Violin Lessons:  Violin students can start as young as age 5.  We offer the Royal Conservatory and Suzuki violin repertoire. We also offer Celtic fiddle lessons for age 8 through to adults.  For younger children we highly encourage a parent to sit in for the last few minutes of the lesson to help their children at home with techniques like posture and hand positioning. We supplement our private violin lessons with fun ensembles or fiddling groups that play in our recitals. Our violin teachers are university, RCM, or Suzuki trained on their instrument and many perform regularly with local orchestras or bands.  Learn more about our violin lessons.
Ukulele Lessons:  Our ukulele lessons are great for all ages.  Whether you want to play folk music, Beatles, or Jason Mraz, our professional teachers will guide you through the skills of reading music, improvisation, playing by ear, music theory, and performing.   Beginner ukulele students can expect to work on strumming chords, single note melodies, simple songs, and music theory.  All ukulele students are encouraged to bring CD's or their iPod to the lessons to learn their favourite tunes.  Learn more about our ukulele lessons.
Drum Lessons:  Our drum instructors teach rock, metal, jazz, funk, blues and many other styles. Drum language can be complex and our instructors will challenge each drum student with technical exercises designed to improve your speed and comfort.   All drum students are encouraged to bring in their favourite drum parts to learn in the lessons.  It's important to learn what you want to learn.   You do not have to purchase a drum kit to take drum lessons.  Beginner drum students can learn with a drum pad and sticks for only $25.00.  Students use our drum set at their lessons and do not have to bring anything except their drum sticks and a notebook.  Learn more about our drum lessons.
Saxophone and Clarinet Lessons: Our private saxophone lessons and clarinet lessons start at age 8 and older. Earlier than age 8, a student typically does not have the lung capacity and strength to handle these instruments. Our saxophone and clarinet instructors are proficient on both instruments so a student can start with clarinet lessons if they wish and switch to saxophone lessons without having to change instructors. Most of our students learn jazz  but many work on the Royal Conservatory of Music program as well.  Our saxophone and clarinet instructors actively perform in all types of bands and ensembles and as soloists. Saxophone lessons and clarinet lessons are offered in 30 minute and 1 hour lengths.
Our private flute lessons usually start at age 7 or older.  As with all our instruments, the teachers have university or college degrees in their specialized instrument. Our flute lessons are offered in 30 minute and 1 hour lengths.  Flute students at the Academy of Music have the option to perform in our Christmas and Summer recitals with many also performing in local music festivals and senior's homes. Most students choose to work though the Royal Conservatory of Music program however some just want to improve their grades in school.  Learn more about our Flute, Saxophone, and Clarinet Lessons.
Planning to join us at the Academy for music lessons?  Learn how to Get the Most Out of Music Lessons
Ready to start? You have nothing to lose.
IT'S EASY TO TAKE THE FIRST STEP
Sign up is easy and parent-friendly, with helpful staff at the front desk seven days a week to serve you. Because we only offer lessons on a month-to-month basis, there are no large upfront payments, no complicated contracts, no annual material or performance fees, and no semester minimums.
Lessons are first come, first serve, so contact us today to arrange your first lesson!
PRICING
$36.00 / 30 minutes
$72.00 / 60 minutes (Recommended for the serious student)
Lessons are available seven days a week as early as 9:00 am to as late as 9:00 pm, and scheduled once a week.
Monday – Thursday 9:00am – 9:00pm
Friday 9:00am – 7:30pm
Saturday 9:00am – 4:00pm
Sunday 10:00am – 2:00pm
A one-time registration fee is $25 (due only at time of registration)
Music lessons are HST exempt
Fees must be paid by auto debit or pre-authorized credit card at time of registration