Private Music Teacher or the Oakville Academy of Music?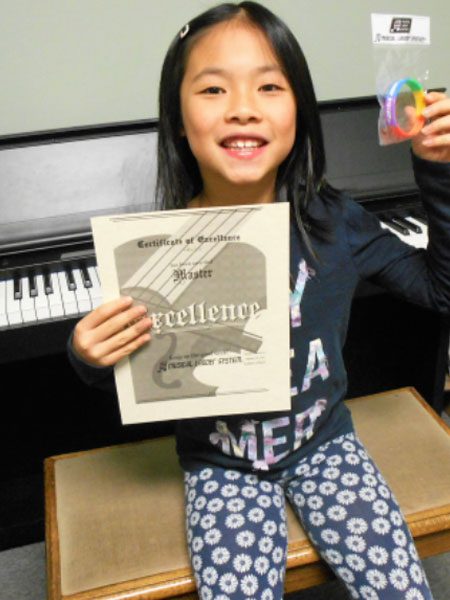 Private Music Teacher or the Oakville Academy of Music?
Trying to decide between hiring a private guitar or piano teacher or going to a music school?  Here are a few insights on the subject and why we believe that choosing the Oakville Academy of Music is the better choice for most families.
There seems to be a guitar teacher on every corner that's willing to teach your kids a riff or two.  Perhaps your friend has a buddy that plays the piano and they teach a few students on the side.  If you start asking around you'll likely find someone that thinks they can teach music.  It seems like a perfect situation because they live right around the corner and only charge a few bucks per lesson.
As a professional musician and guitar teacher for over 25 years I can tell you that it takes much more than just an ability to play the guitar or piano to be a great music teacher.  It also takes more than being conveniently located 1 street over to provide an engaging music lesson experience.
Why should you take piano or guitar lessons at Oakville Academy of Music instead of a local guy in the neighborhood?  Let look at benefits of each.
Private piano or guitar teachers
Convenient location: They are likely right around the corner.
Price: They are often cheaper.  Usually because they have full time jobs and teach a bit on the side or they do not have the same level of music education or experience.
Lessons are taught in their kitchen or basement.
Possible recital once per year in their living room.
Make up lessons. Maybe, maybe not?
Oakville Academy of Music:
Our teachers are better educated with professional performance experience.
Guitar, piano, singing, drums, violin, ukulele, saxophone, clarinet, and flute lessons all at the same location. Families can take different instruments at the same time and save time and money by not going out two or three times a week for music lessons.
We have more than one teacher for each instrument to better suit your personality.
Our teachers are specialists in their main instrument.
Music lessons are taught in an environment contusive to learning music.
Many performance opportunities throughout the year.
Location: Although the music academy may be 5 or 10 minutes drive from your home we are still pretty close at 1026 Speers Rd (at Fourth Line).  Oakville Academy of Music also offers in-home lessons so you don't have to leave the house at all.
Trophies, wristbands, and achievement certificates to celebrate musical success.
Unlimited make up classes that never expire!
These are just a few reasons why the Oakville Academy of Music is a better choice for guitar lessons, piano lessons, or any other popular instrument.  There are even more.  Give us a call to learn more about our programs and decide for yourself which if the better choice for your family.
James Franczek
Director
Oakville Academy of Music