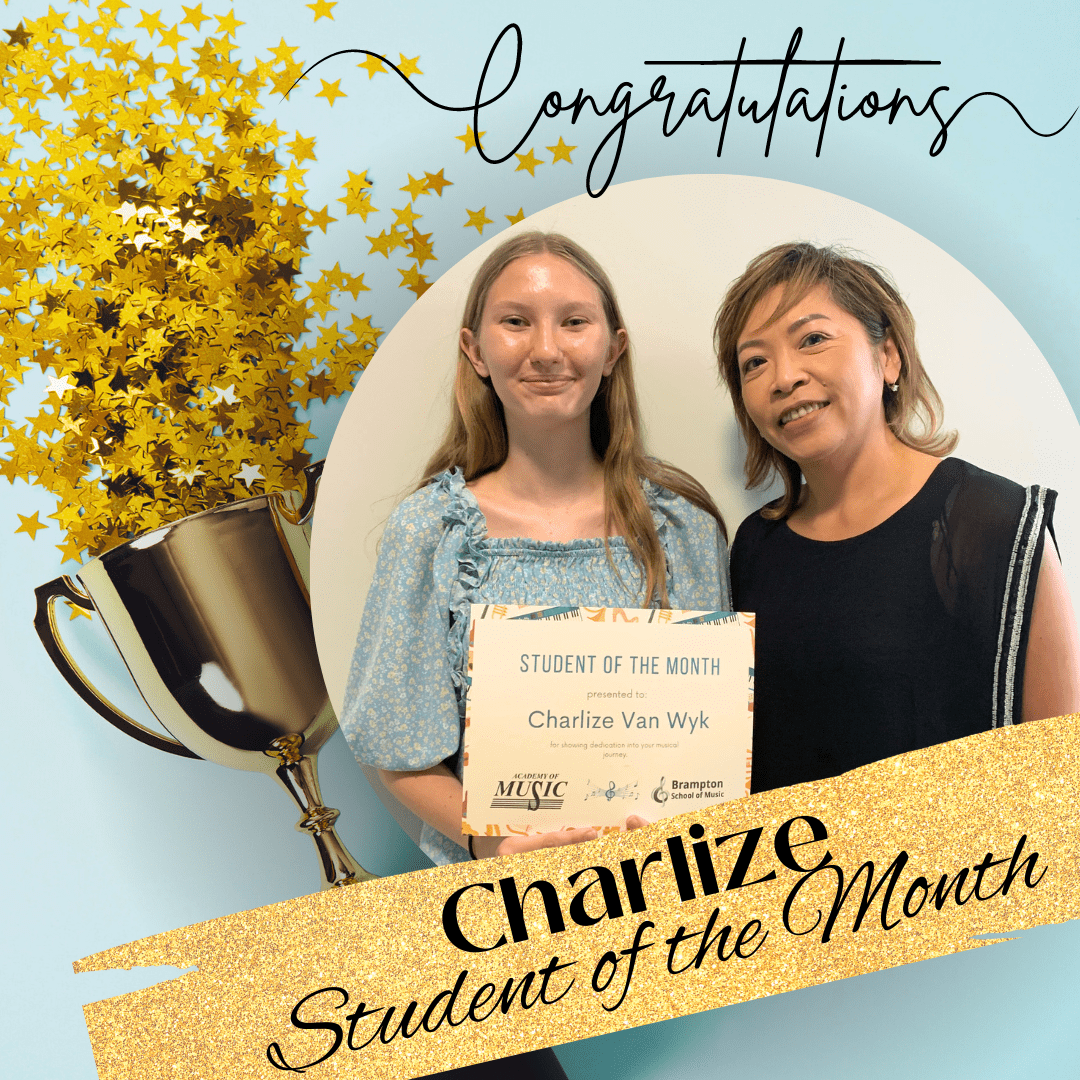 July 2023 monthly music lesson monthly newsletter for the Oakville Academy of Music
Click the Spirit Week video below for a special message from Tanya & Vanessa about how to bring your super powers to your lessons next week!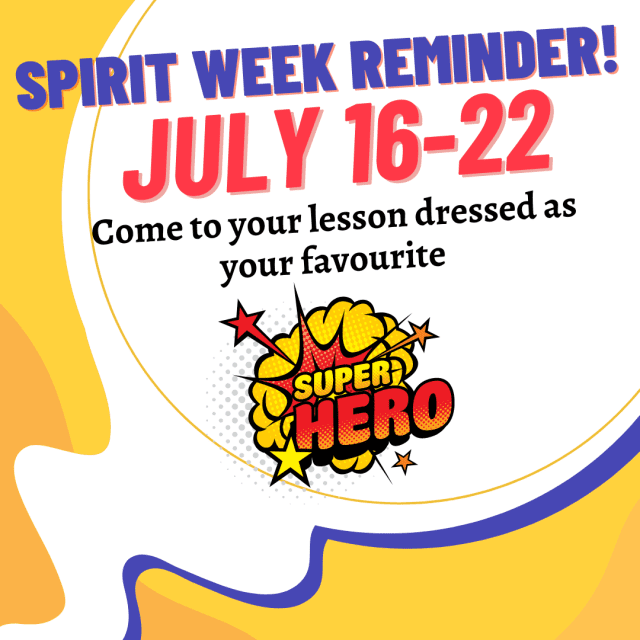 Our Student Appreciate Recital & BBQ is quickly approaching! Have you signed up yet?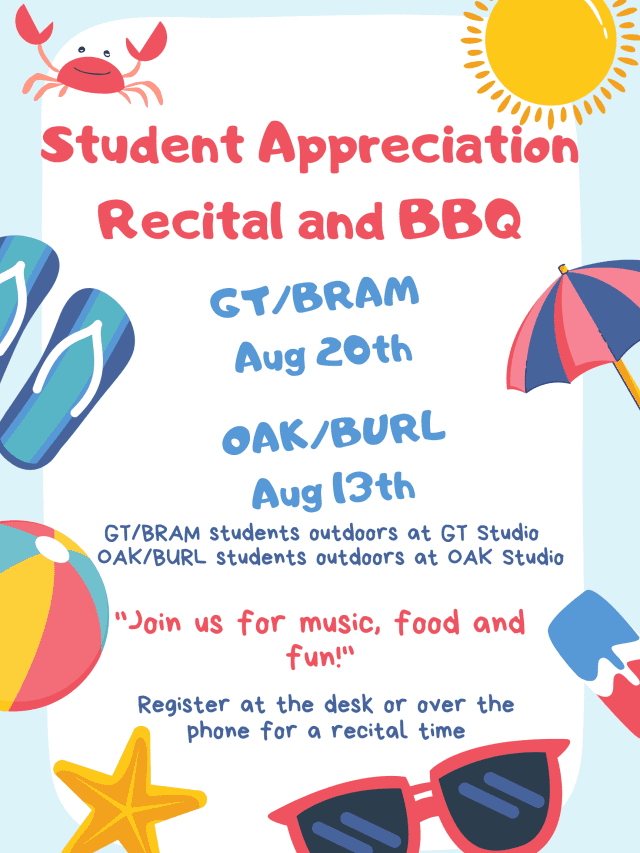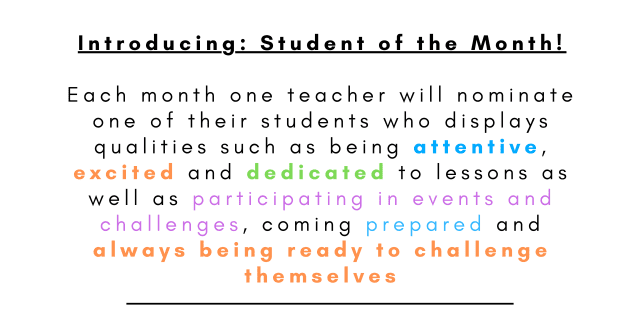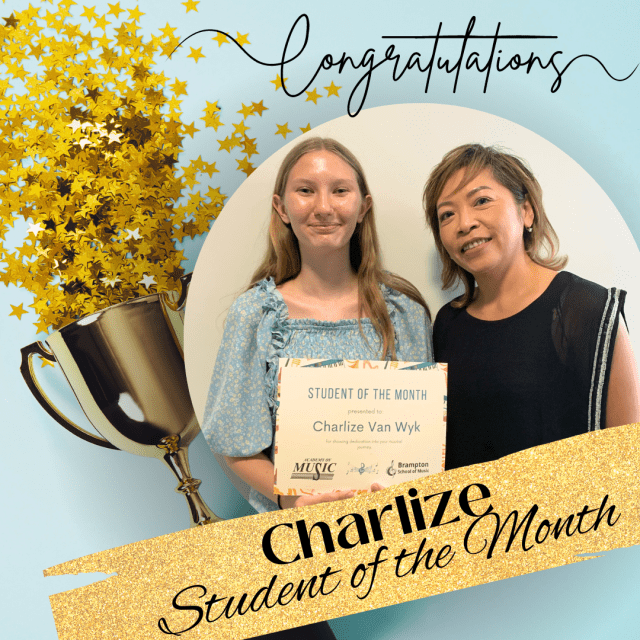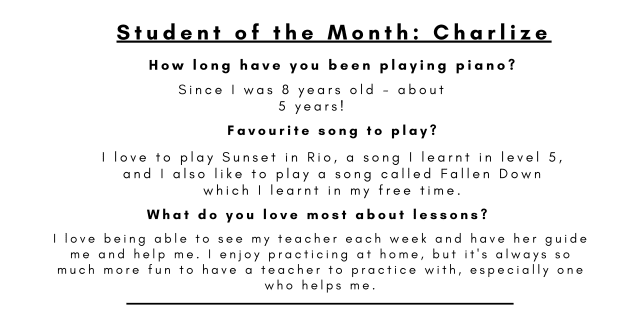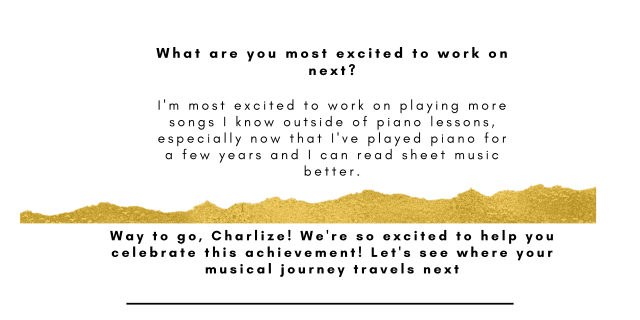 Don't forget to pick up your Musical Ladder Practice Buddy at the desk after your first challenge! 
One fun buddy to practice with once you've completed your Apprentice challenge for three months of music lessons!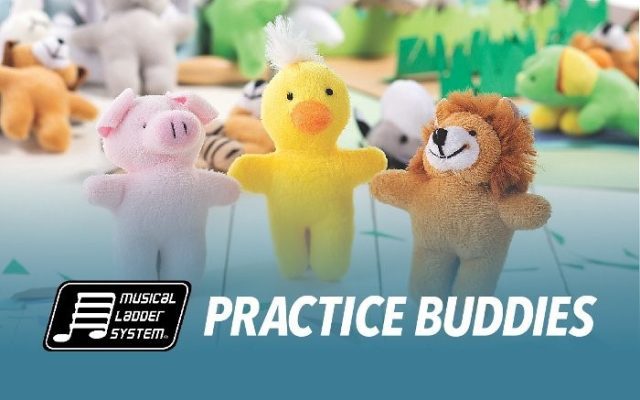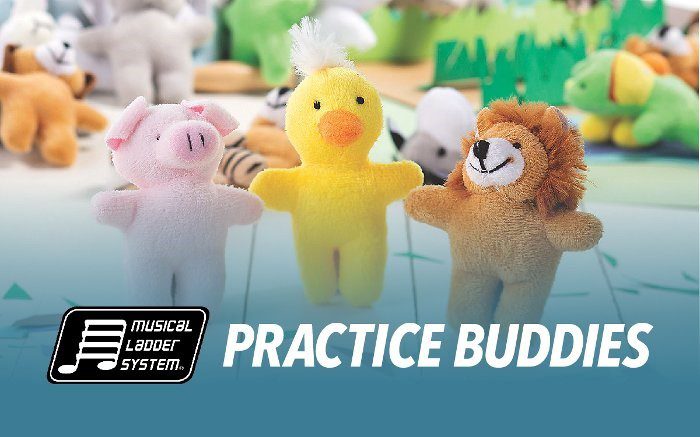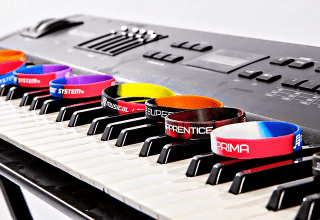 The Academy of Music Oakville, Georgetown and Burlington and the Brampton School of Music are the only music schools in the area offering students the opportunity to earn special wristbands, trophies and certificates passing musical challenges with the Musical Ladder System®. This system helps motivate students to create and achieve musical goals with their instructor.  Proud parents, ambitious students and excited teachers. Everybody wins!
Do other schools offer trophies and certificates? A few, but none of them inspire their students with smiling faces by giving them full colour, really cool "Musical Ladder System®" wristbands they can show off to their friends.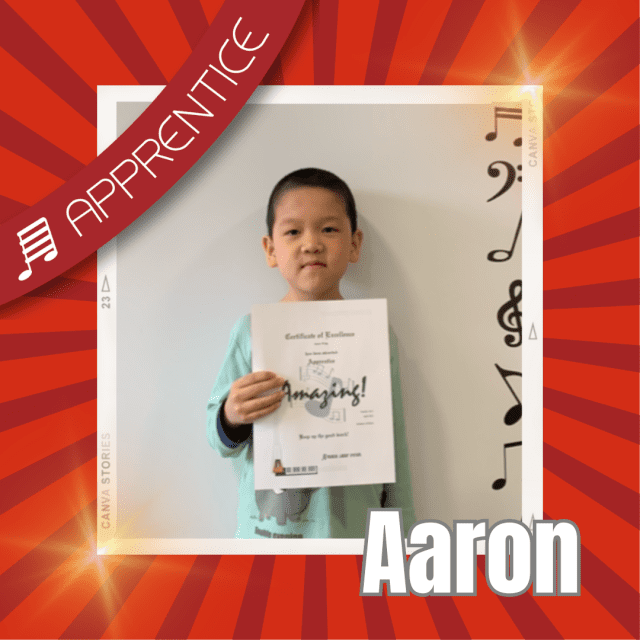 Piano student, Aaron, has earned his Apprentice award for 3 months of lessons!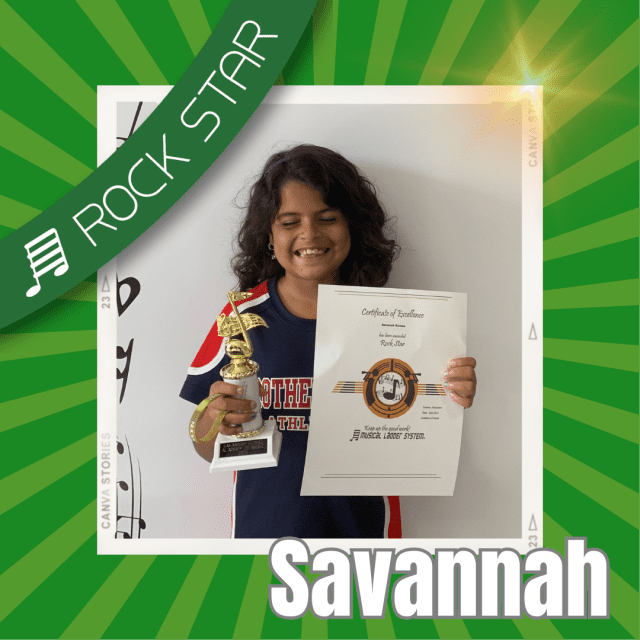 Piano student, Savannah, has earned her Rock Star award for 12 months of lessons!
Piano student, Lily, has earned her Musician award for 9 months of lessons!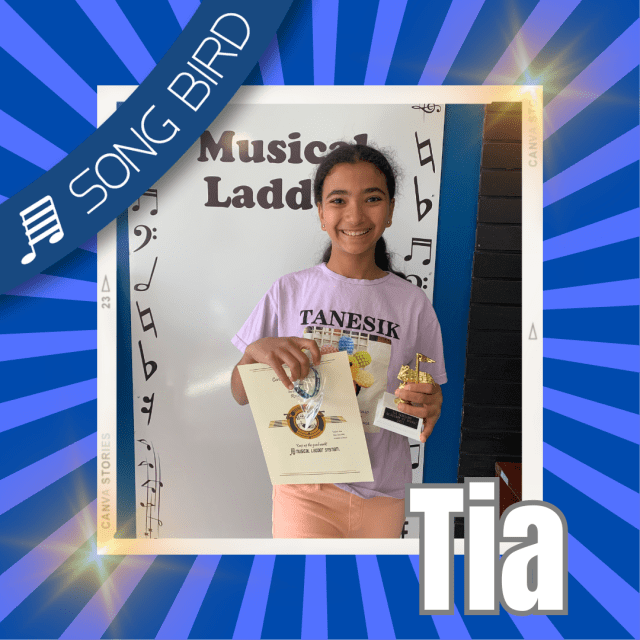 Violin student, Tia, has earned her Song Bird awards for 6 months of lessons!
Piano student, Camila, has earned her Prodigy award for 24 months of lessons!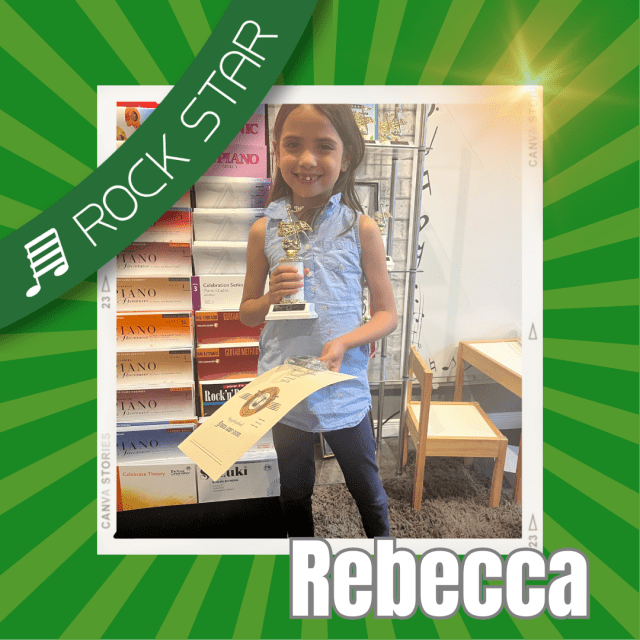 Piano student, Rebecca, has earned her Rock Star awards for 12 months of lessons!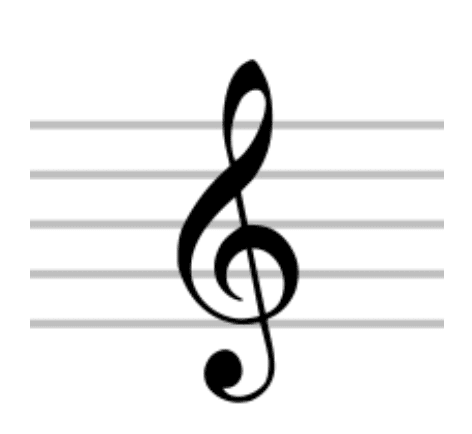 Welcome!
Please help us welcome our new students this month!
Miles D
Taliana C
Ken H
Padma C
Nhira N
Faith R
Eva P
Sia P
Francisco P
Irene P
Jerry W
Simra S
Samayra R
Lyra Y
Ace M
Michelle W
Myra K
Haniyeh G
Amber L
Noor H
Emma K
Zane Zanedan K
Ariel Noelle K
Arianna L
Ann M
Sneha S
Joel M
Emily F
Aarav M
Sofia O
Riya S
Jessica Q
Liam Marcus V
Shrihan N
Caleb L
Michael G
Jay S
Alexander S
Anmol S
Anshnoor S
Gurnandor G
Stephen B
Hyland R
Cameron T
Hunter W
Rhea G
Sukhman S
Joana G
Stephen P
Seerit B
Aidan S
Eric S
Guransh S
Sara J
Gyanjot K
Leshara L
Prabnoor M
Carter W
Mathew P
Kim K
Mina L
Lihon S
Nayan P
Riya P
Neyshan N
Mira S
Kyle S
Ariraj K
Leslie D
Aveleen R
Sofia O

Natalie C.
Akshatha R.
Lihon S.
Lily Z.
Micah A.
Alicia D.
Brooklyn V.
Yasmine A.
Radhesh S.
Carter L.
Dylan M.
Zavier R.
Julian D.
Mia G.
Adriel O.
Jay S.
Jacob S.
Samayra R.
Jelizah Grace V.
Jason V.
Ezekiel A.
Elijah R.
Nolan E.
Miles H.
Esther Anna B.
Heaton B.
Anunita S.
Rachael K.
Chanel B.
Valentina V.
Sierra B.
Lina F.
Luca R.
James H.
Killian M.
Immanuel S.
Padma C.
Rachel D.
Eva P.
Sloane S.
Vanessa C.
Zaneta W.
Brooklyn R.
Sarvin S.
Nolan P.
Tiana A.
Marc J.
Ajooni G.
Shahzaib N.
Raehan S.
Monroe M.
Nabil H.
Anya O.
Slavomir H.
Hana K.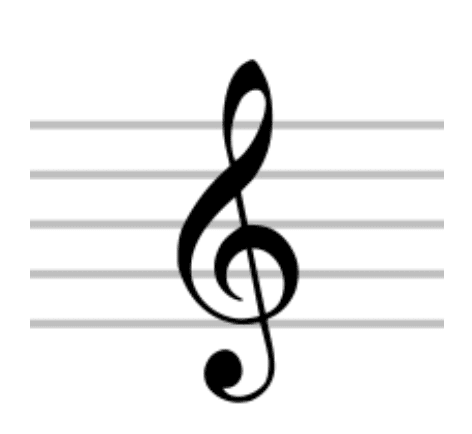 Is Your Teacher Sold Out?
Many of our teachers have sold out!  If you would like to be added to a waitlist for a particular teacher, day or time please contact any of our office staff and they will be happy to help. Note:  This is a partial list.  There are still limited spots available for new students!
Noah C. (Guitar, Ukulele, Piano)
Mondays: SOLD OUT
Tuesdays: 1 SLOT LEFT
Maria R. (Piano)
Mondays: SOLD OUT
Wednesdays: SOLD OUT
Thursdays: SOLD OUT
Joana G. (Voice)
Tuesdays: SOLD OUT
Hector G.
Tuesdays: 1 SLOT LEFT
Wednesdays: 1 SLOT LEFT
Thursdays: SOLD OUT
Heather W. (Piano & Voice)
Mondays: SOLD OUT
Tuesdays: SOLD OUT
Wednesdays: 2 SLOTS LEFT
Alexandra P. (Piano & Voice)
Mondays: SOLD OUT
Tuesdays: SOLD OUT
Joe P. (Piano)
Wednesdays: 1 SLOT LEFT
Edmund B. (Piano)
Mondays: 2 SLOTS LEFT
Graham D. (Piano & Voice)
Tuesdays: SOLD OUT
Wednesdays: SOLD OUT
Thursdays: SOLD OUT
Saturdays: 1 SLOT LEFT
Han (Violin)
Mondays: SOLD OUT
Fridays: 2 SLOTS LEFT
Margaret P. (Piano & Violin)
Mondays: SOLD OUT
Thursdays: SOLD OUT
Devi L. (Piano)
Tuesdays: SOLD OUT
Wednesdays: SOLD OUT
Sundays: 1 SLOT LEFT
Justin K. (Drums)
Tuesdays: 1 SLOT LEFT
Maddy L. (Piano & Voice)
Mondays: SOLD OUT
Eric T. (Guitar)
Mondays: 1 SLOT LEFT
Adam E. (Piano)
Tuesdays: 2 SLOTS LEFT
Wednesdays: 1 SLOT LEFT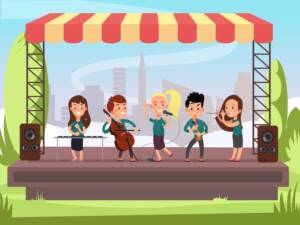 UPCOMING DATES
Summer Recital and Student Appreciation
August 13 Oakville/Burlington
August 20 Georgetown/Brampton
Winter Recitals
December 9th and 10th at the Mississauga Living Arts Centre
Disney Gala
January 27