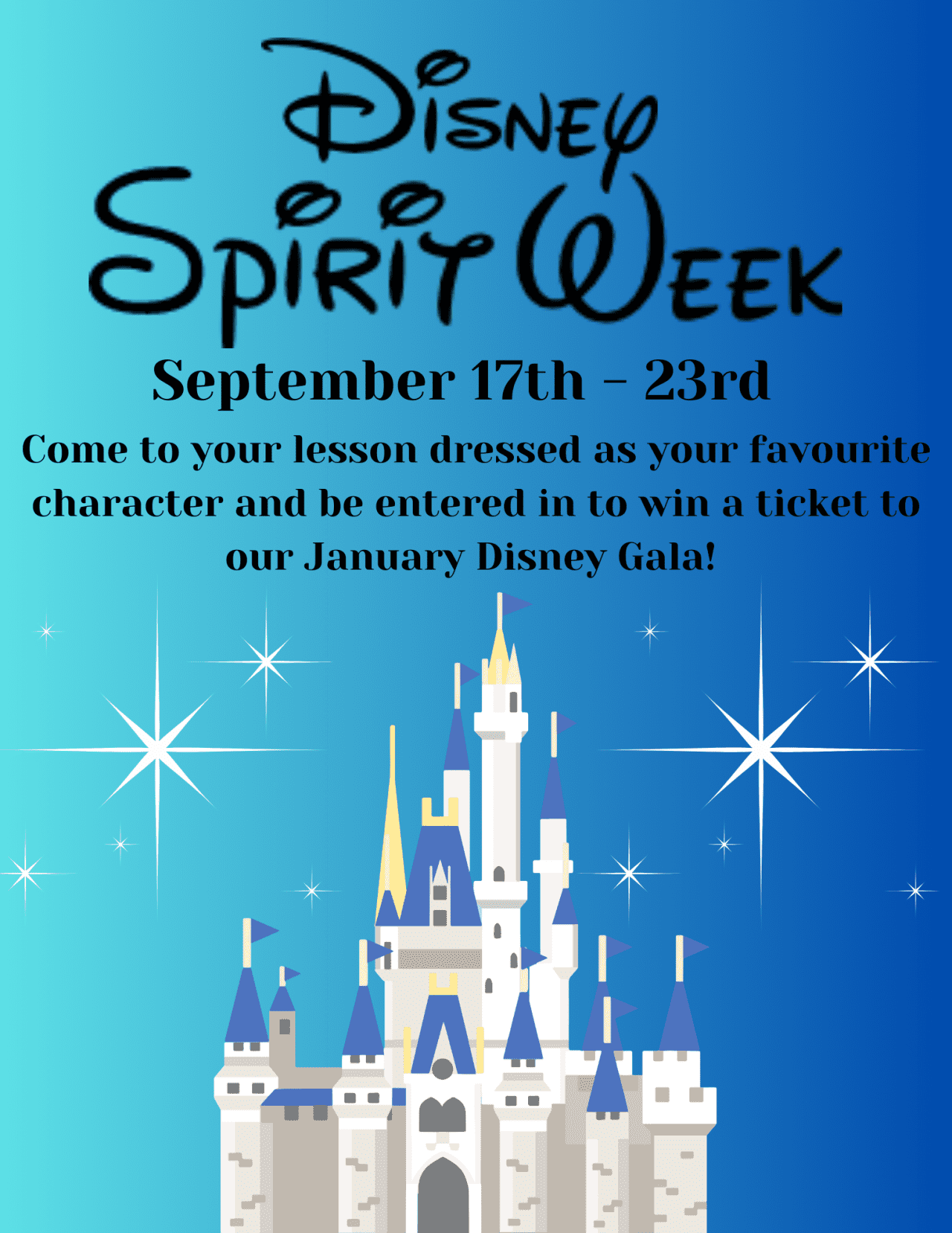 To start off like I mentioned we have about 200 new students starting with us this fall which is amazing!
Academy of Music Oakville, Burlington, Georgetown, and the Brampton School of Music


(Video Transcript)
Welcome everybody!
My name is Tanya – I'm the General Manager for all four of our studios and we also have Vanessa here who is our office manager for our Brampton and Georgetown Studios.
We're here for another monthly update to catch you guys up on what's been happening. To run through the list of just the topics that we're going to go over today:
We will welcome of about 200 students since our last update which is amazing!
We're going to go over our referral program as well as our recitals and special events. Then we're going to talk about our spirit week that's coming up next week, our student and teachers of the month
And finish off with some birthdays and our secret word!
Stay tuned to the end to get the secret word if you call text or email us with the secret word then you get entered into a draw for a $25 Amazon gift card!
To start off like I mentioned we have about 200 new students starting with us this fall which is amazing! Very fun for you guys to bring in all of the music into your homes and share that together and grow on your musical journey with us! So thank you for joining us and we're so excited to have you!
Vanessa is going to go over referrals next.
Many new students came from families like you sharing about your love for your lessons! Did you know that we have a great referral program?!
First two lessons are free as well as the $25 registration fee gets waived you are then entered into a grand prize draw and a $25 Amazon gift card is for both you and the registering family!
Make sure your friends mention that when they register!
Next up are recitals! So we have our winter recitals coming up in December. I know we just finished off our Student Appreciation recital but we have recitals all year long!
Our December 9th and 10th recitals are already taking registrations so call text or email the studios to snag up a spot for one of the showcases.
How the recitals work:
One hour showcases for both of the days
Show cases are broke up in one hour shows – morning and afternoon space is available you sign up for that hour block and the student will be called up to perform within that hour.
It's a very low-key low pressure kind of recital it's at a beautiful venue at the Mississauga Living Arts Center but otherwise we like to keep it really low pressure so that beginner students or more advanced students are excited to join.
If you do have a preferred space to go – either at the beginning or end of the recital – we do ask that we get that information from you by November 15th so that we can plan the schedule accordingly. We cannot promise that we'll be able to accommodate it if it's a last minute change so get your calls in so that you can register for those spaces and then we'll see you at the beginning of December for that.
Moving right along into the next event we have our very first themed recital and Gala event it's going to be held on January 27th.
As you know with the regular recitals we don't charge any take tickets or admission fees or anything like that we do always collect donations for food for kids Halton Food 4 Kids Halton or the Brampton Knights table which is a Food Bank located in Brampton.
We always ask for a cash donation for the summer and the winter recitals but we don't take any food donations.
For the special events, we do require tickets to be purchased. Last year we had our very first destination recital at the Rock and Roll Hall of Fame in Cleveland, Ohio which was so fun! We had about 30 students join us for that performance. Those, of course, are ticket based and our Gala will be ticket based as well.
November 1st at 2PM sharp you can call and get your registration in and secure one of those spaces and purchase the ticket for that.

Down below we will link the registration information page so that you can review all of that and all of the details as well and we look forward to hearing from you on November 1st! It is on a first come first serve basis so get your  registrations in as fast as possible.
Disney is our theme lately so next week we are going to have our spirit week from September 17th to the 23rd!
If you come dressed as your favourite Disney character or in Disney theme at all you're going to be entered into a draw for your studio. The prize will be a ticket to the Gala!
Next is the students and teachers of the month!
Oakville we have our teacher Graham who nominated Michael P
Georgetown we have Heather who nominated Samira J
Burlington we have Makayla who nominated Samir Y
Brampton Edmund who nominated Michael J
Happy birthday to all of our students celebrating their birthday this month as well as a big birthday celebration for:
Sergey
Maddy
and Hector
To wrap everything up
Thank you again for tuning in with us! We're very excited to build up to our Disney event in January with our spirit week and all of the fun with that as well as of course the winter recital in that mix!
The special secret word if you've been listening to the end of this is Disney. Call text or email and we can enter you into that draw.
Enjoy the rest of your week hope you enjoy the rest of the summerish weather and we'll
See you next month for our next update!
DO YOU KNOW WHY NOVEMBER 1st IS SO IMPORTANT?
Registrations for our first ever themed recital and gala event opens!
Get your registration forms in for 2pm sharp to claim one of 65 performance spaces.
We can't wait to keep making music with you!
Check out the link here for all the details and preview the registration form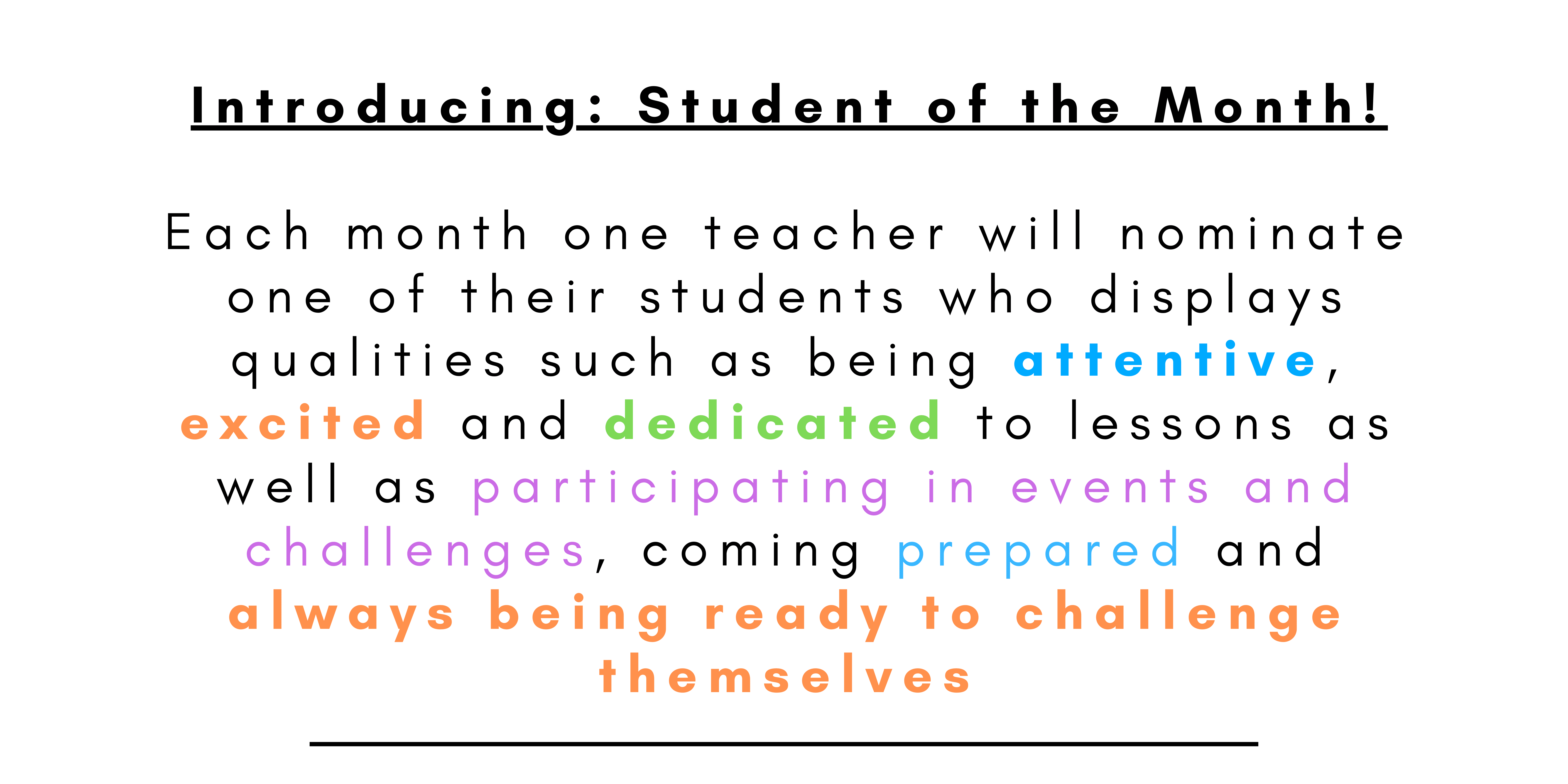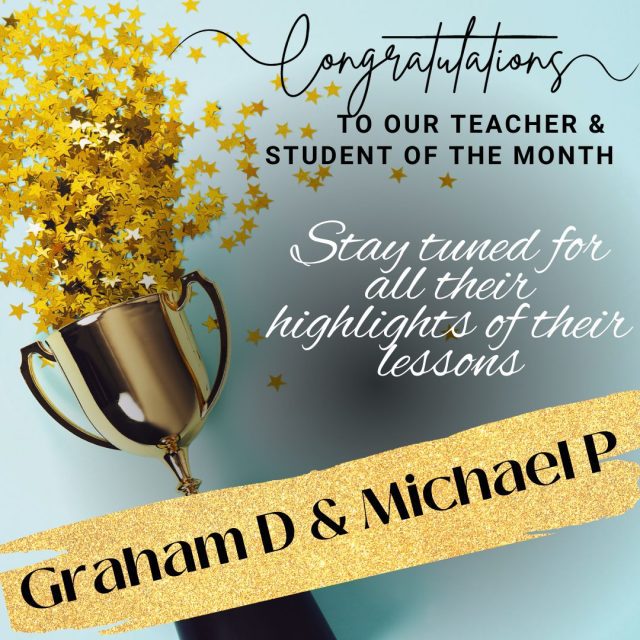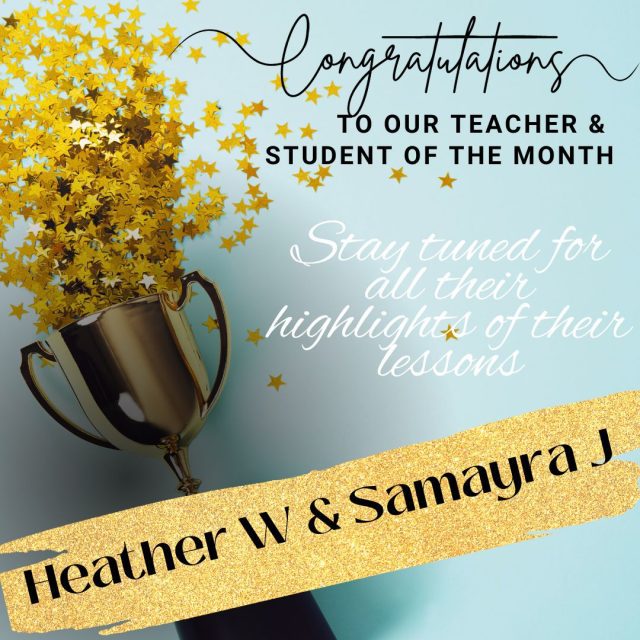 Don't forget to pick up your Musical Ladder Practice Buddy at the desk after your first challenge! 
One fun buddy to practice with once you've completed your Apprentice challenge for three months of music lessons!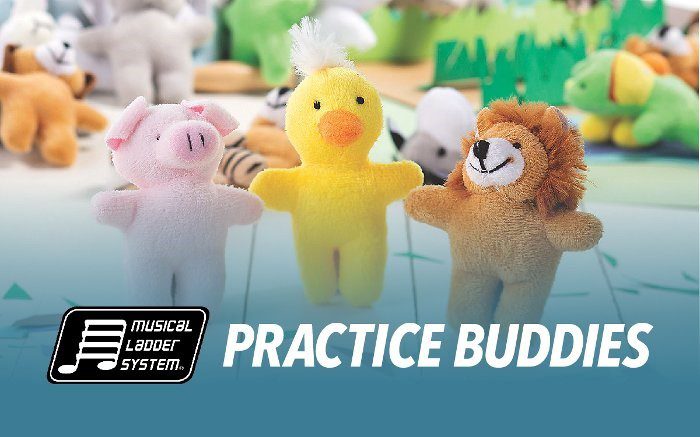 Musical Ladder System® Achievements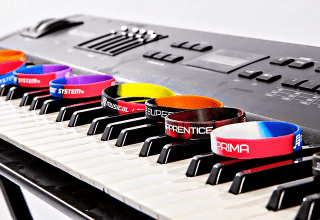 The Academy of Music Oakville, Georgetown and Burlington and the Brampton School of Music are the only music schools in the area offering students the opportunity to earn special wristbands, trophies and certificates passing musical challenges with the Musical Ladder System®. This system helps motivate students to create and achieve musical goals with their instructor.
Proud parents, ambitious students and excited teachers. Everybody wins!
Do other schools offer trophies and certificates? A few, but none of them inspire their students with smiling faces by giving them full colour, really cool "Musical Ladder System®" wristbands they can show off to their friends.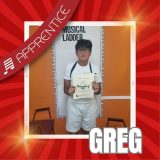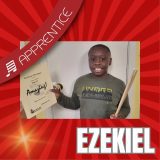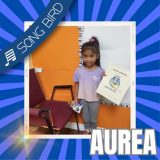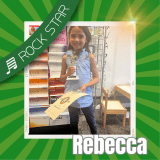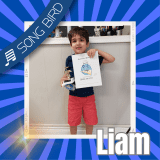 Welcome!
Please help us welcome our new students this month!
Arnaab D
Mark M
Kelly P
Kate Liu
Inaaya K
Bhavya W
Victoria L
Adam A
Lama E
Milan B
Jerry W
Amelia J
Saba A
Maram A
Nojan D
Ella H
Preston P
Aiden R
Owen R
Hannah F
David M
Zoe V
Miriam B
Isaac B
Alex A
Maria R
Katrina M
Nissi B
Joseph S
Armando C
Matthew W
Leo R
Sofia J
Tingzhao S
Samodarshi P
Adharva R
Ananya P
Cameron D
Greg T
Vinia V
Jackson W
Tavneet A
Azalea P
Arianna B
Sneha S
Amelia C
Gwyneth C
Rafael T
Asher P
Greyson P
Eva P
Emma N
Coen W
Wesley W
Rhys B
Everly F
Leya E
Malek E
Karen D
Svara P
Ray M
Amir E
Rian K
Khaley D
Nathaniel K
Yosshika U
Joao M
Shante
Nia-Ivy G
Joel O
Tanishka S
Asin S
Iuliana S
Anjellah T
Emily F
Clayton M
James M
Sukhman S
Leo M
Vincent M
Savreen G
Sabrina T
Darvish S
Noah A
Ashritha E
Aamina J
Quinn B
Audrey G
Artika P
Saira K
Eric M
Sadaiah E
Mya P
Zoey T
Rani M
Rayan M
David S
Simon S
Emery S
Sofia P
Ebube N
Kobim N
Navya C
Chloe A
Leo A
Henry P
Kareem A
Ore F
Tomiwa K
Lincoln L
Judy L
Sebastian L
Brandon A
Lana S
Chelsea M
Emily Toor
Kevis B
Adam A
Shai B
Piper G
Mya S
Mevah J
Emily O
Sophia C
Nathan C
Vincent B
Aariyan K
Ishani S
Gavin B
Cavan L
Romeo W
Nigel M
Artin J
David O
Jake R
Sofia G
Ankita D
Jessica C
Melina J
Tanvi V
Adam M

Kaizen B
Purav S
Rayansh A
Ryan A
Julian A
Rocio S
Bilal K
Simra S
Avni M
Alice L
Nihira N
Melody A
Calvin I
Maja S
Youran S
Jana A
Carter M
Olivia L
Dhruv D
Mariana A
Aiden L
Yash N
Tammy O
Cayden L
Nicole D
Priya R
Mark B
Jeeyun O
Satya A
Madison C
Naja N
Sahil V
Evan X
Mia Z
Charlotte U
Ava M
Eden P
Hailey V
Jaden T
Iden J
Juniper B
Arvin K
Joanna A
Seerit B
Avery C
Dan Asher S
Jeanelle B
Jeroma O
Faith H
Nia L
Joshua A
Kavin L
Kara S
Benjamin V
Dhruv A
Kyle S
Cassia B
Gianna B
Celeste D
Shai B
Liam B
Lucas K
Dwayne C
Rayan J
Vedansh P
Ishaan K
Bryant L
Nolan Y
Joel M
Charlie K
Devin K
Curtis H
Laura C
Michael J
Olivia L
Corvin A
Neha S
Aidan M
Nathan R
Ann-Lee
Abishek T
Ryder W
Taline A
Sumair S
Oscar S
Jennifer Z
Miles D
Justin K
Samyra A
Debra P
Hridaan S
Kristen H
Nyla A
Khysen C
Eliana W
Robert D
Qamar W
Camila C
Pax W
Irene P
Marissa C
Aarya M
Stephen B
Cherrylyn T
Katelyn N
Josslyn C
Evan F
Sofia O
Kieran F
Justin L
Avery S
Danielle D
Violet W
Lennon C
Shenara K
Josias S
Is Your Teacher Sold Out?
Many of our teachers have sold out! If you would like to be added to a waitlist for a particular teacher, day or time please contact any of our office staff and they will be happy to help.
There are still limited spots available for new students!
Noah C. (Guitar, Ukulele, Piano)
Mondays: SOLD OUT
Maria R. (Piano)
Mondays: SOLD OUT
Wednesdays: SOLD OUT
Thursdays: SOLD OUT
Joana G. (Voice)
Tuesdays: SOLD OUT
Hector G.
Tuesdays: 1 SLOT LEFT
Wednesdays: 1 SLOT LEFT
Thursdays: SOLD OUT
Heather W. (Piano & Voice)
Mondays: SOLD OUT
Tuesdays: SOLD OUT
Wednesdays: 2 SLOTS LEFT
Alexandra P. (Piano & Voice)
Mondays: SOLD OUT
Tuesdays: SOLD OUT
Joe P. (Piano)
Wednesdays: 1 SLOT LEFT
Edmund B. (Piano)
Mondays: 2 SLOTS LEFT
Justus H. (Guitar & Ukulele)
Mondays: 1 SLOT LEFT
Korina E. (Piano & Voice)
Wednesdays: 2 SLOTS LEFT
Graham D. (Piano & Voice)
Tuesdays: SOLD OUT
Wednesdays: SOLD OUT
Thursdays: SOLD OUT
Saturdays: 1 SLOT LEFT
Han (Violin)
Mondays: SOLD OUT
Fridays: 2 SLOTS LEFT
Margaret P. (Piano & Violin)
Mondays: SOLD OUT
Thursdays: SOLD OUT
Devi L. (Piano)
Tuesdays: SOLD OUT
Wednesdays: SOLD OUT
Sundays: 1 SLOT LEFT
Justin K. (Drums)
Tuesdays: 1 SLOT LEFT
Maddy L. (Piano & Voice)
Mondays: SOLD OUT
Eric T. (Guitar)
Mondays: 1 SLOT LEFT
Adam E. (Piano)
Tuesdays: 2 SLOTS LEFT
Wednesdays: 1 SLOT LEFT
Drew B. (Guitar & Ukulele)
Tuesdays: SOLD OUT
Wednesdays: 1 SLOT LEFT
UPCOMING DATES
Thanksgiving – October 9 – CLOSED
Last day for Winter Recital Sign Ups – October 15
Disney Recital & Gala Registration – November 1 @ 2pm
Winter Recital – December 9 & 10
Disney Recital & Gala – January 27