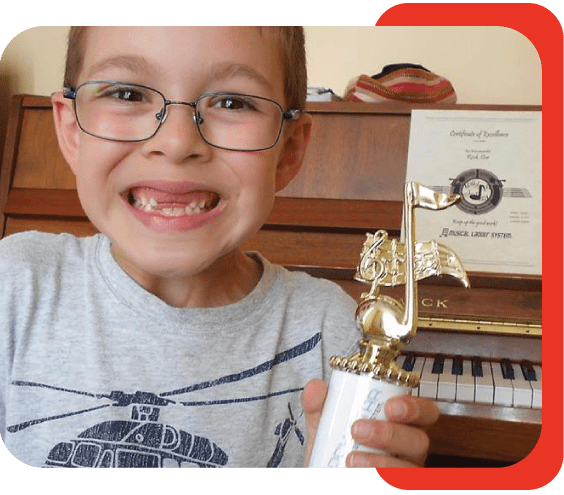 Hello Academy of Music families!
As you know we are constantly looking for new and fun ways to celebrate our students and their successes.  This is why we have the Musical Ladder System and the 150 Day Practice Challenge.  These programs are offered at no additional cost to you.
When students are given consistent opportunities to set and achieve goals they tend to be more successful in their music lessons. 
NEW: Musical Ladder Celebration Series
Every couple of weeks we will be interviewing students that have recently passed a Musical Ladder Challenge.  We are calling it the "Musical Ladder Celebration Series".  Each interview will be about 5 minutes long and will be featured on our website and social media pages.
This fun new series is for you and your children
Would you like your child to be featured in the Musical Ladder Celebration Series?   Contact the office today to be added to the list.
Let's Celebrate music!!!
James Franczek
Director
Academy of Music